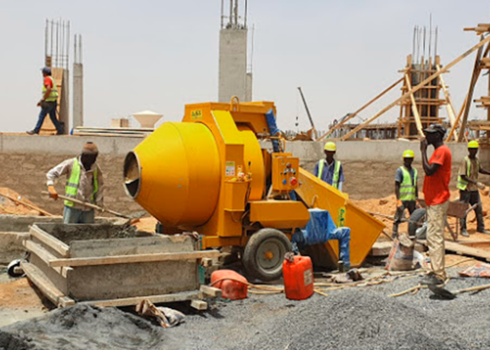 With the arrival of Paolo Sella in the company in 1984, the Lino Sella World has started a great internationalization process; today exports represent 90% of the company's turnover.

The main strategy adopted was to understand the importance of the African market, in particular of the Sub-Saharan Africa and to create a dense network of agents and resellers on site.

Although many years have passed, the African economy is still growing, as Lorenzo Tavazzi, Associate Partner and Head of the Scenarios and Intelligence Area of ​​'The European House - Ambrosetti' writes, in his article 'The new great opportunity is the Sub-Saharan Africa' Tavazzi writes: "African states have marked development results with a speed and scope seen few times in history. Today, 6 of the 10 fastest growing economies in the world are in this area (Angola, Nigeria, Ethiopia, Chad, Mozambique and Rwanda) and the World Bank expects that its middle class will double between 2020 and 2030, surpassing the Indian one.
It is therefore an entire continent in "movement" of almost 1 billion people who will require food (FAO estimates that the area's food demand will grow by 3% per year), products and consumer goods (with higher quality standards current), services, housing (by 2020 over 50% of the population - almost 700 million - will live in cities), etc.
To answer the new question, all the main sub-Saharan countries are promoting large-scale investments: infrastructure, energy, construction, communication networks, water systems. According to the African Development Bank, the gap to be closed is worth 200 trillion dollars a year".

Mr. Paolo Sella has already understood this more than 30 years ago and thanks to his investment policy today in many African states to ask for a concrete mixer, they ask for a Lino Sella.