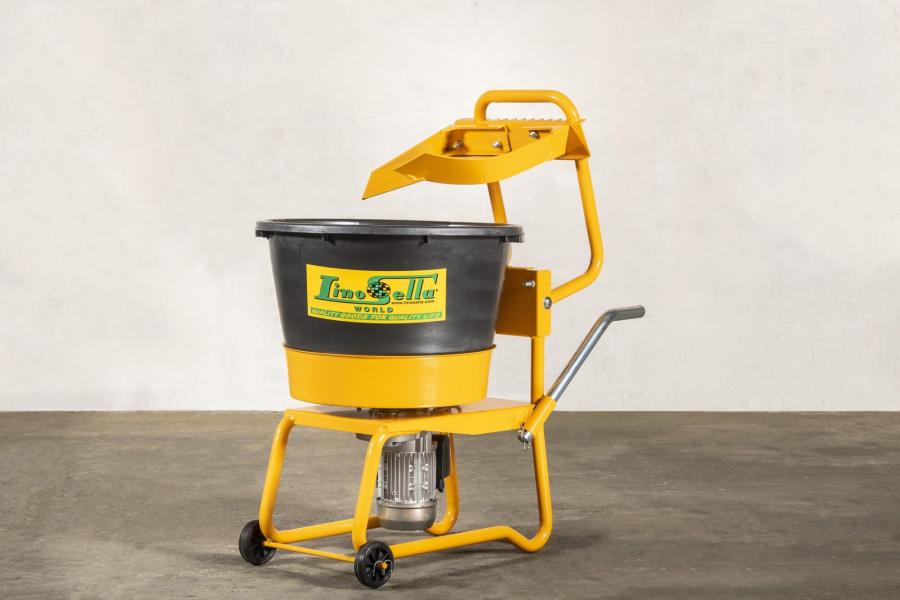 Description
The S 60 pan mixer is ideal for mixing adhesive and tile mortar, joint fillers, cement or lime plaster, gypsum for floors and premixes, with small quantities per cycle.

The peculiarity of this machine is that, unlike other mixers, the blades remain stationary while the tank rotates.
Thanks to this system it is possible to see the material while it is being mixed, in complete safety.

Lightweight, compact and very silent, it is suitable for professional use and also for interior works and small renovations.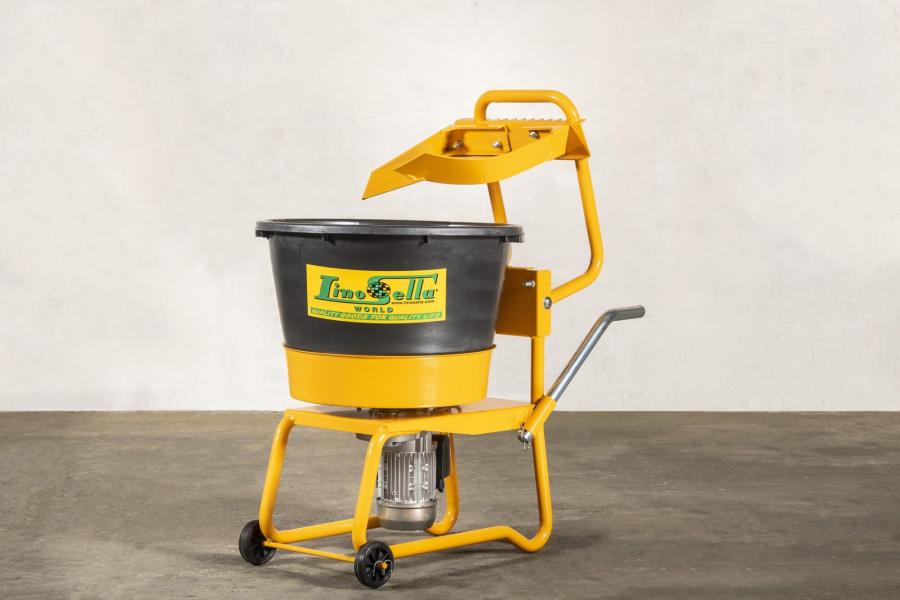 Model S 60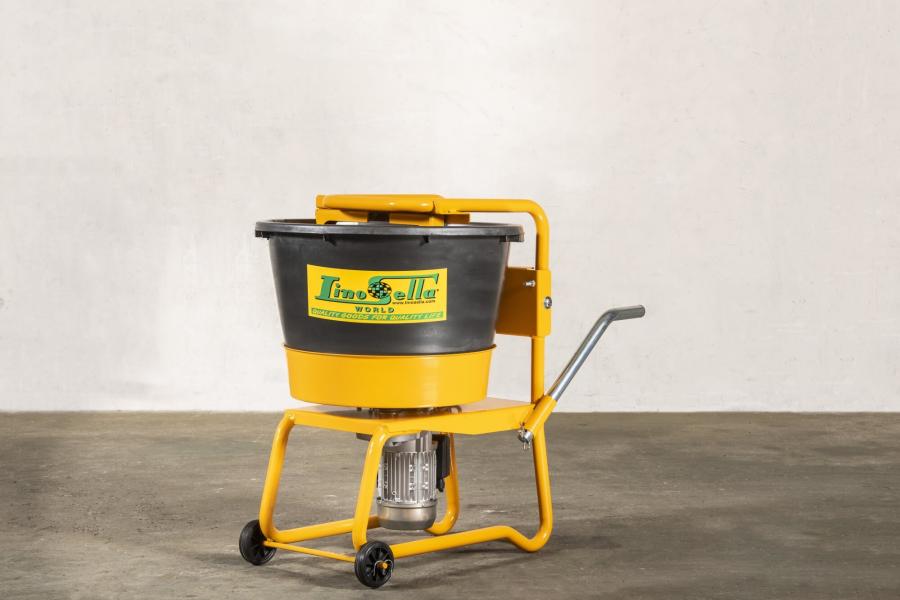 Model S 60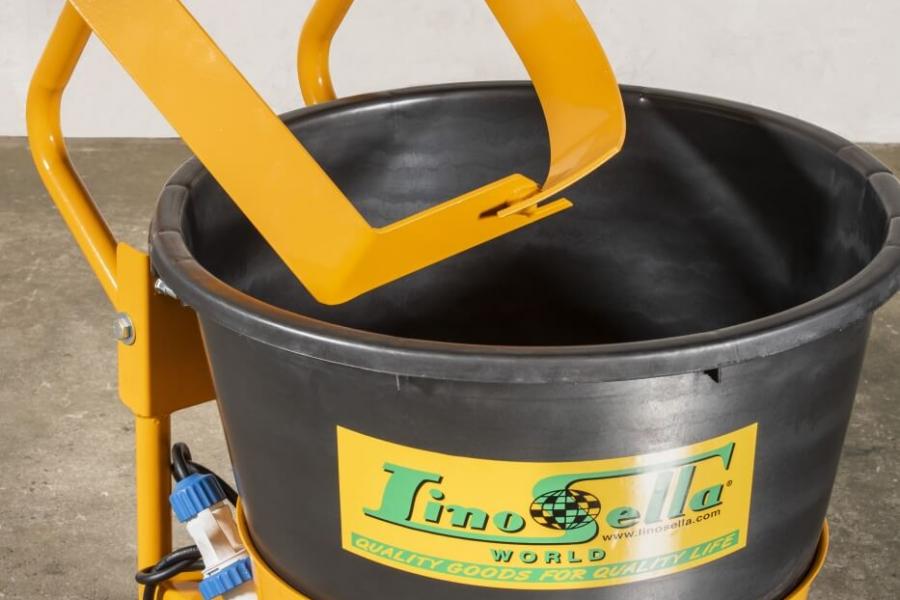 Model S 60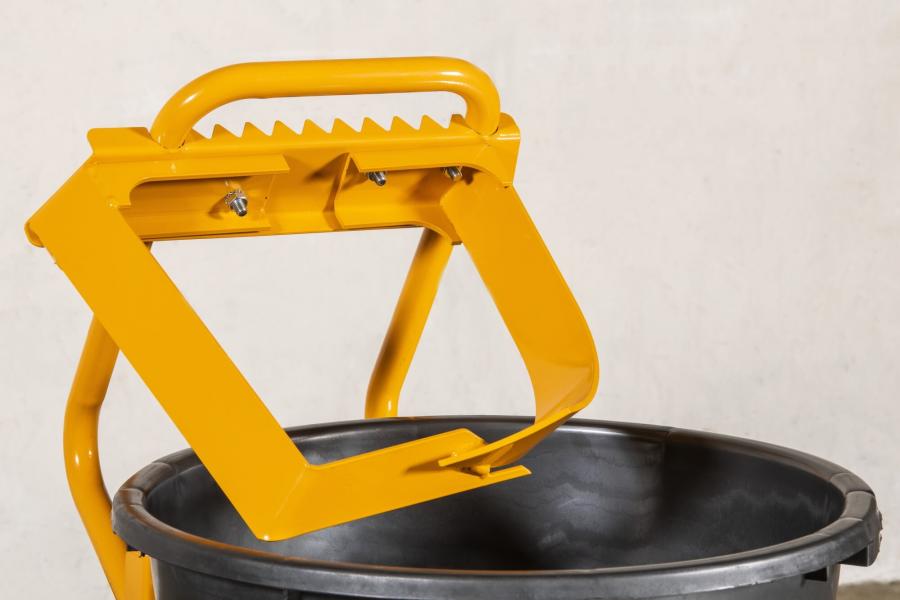 Mixing blades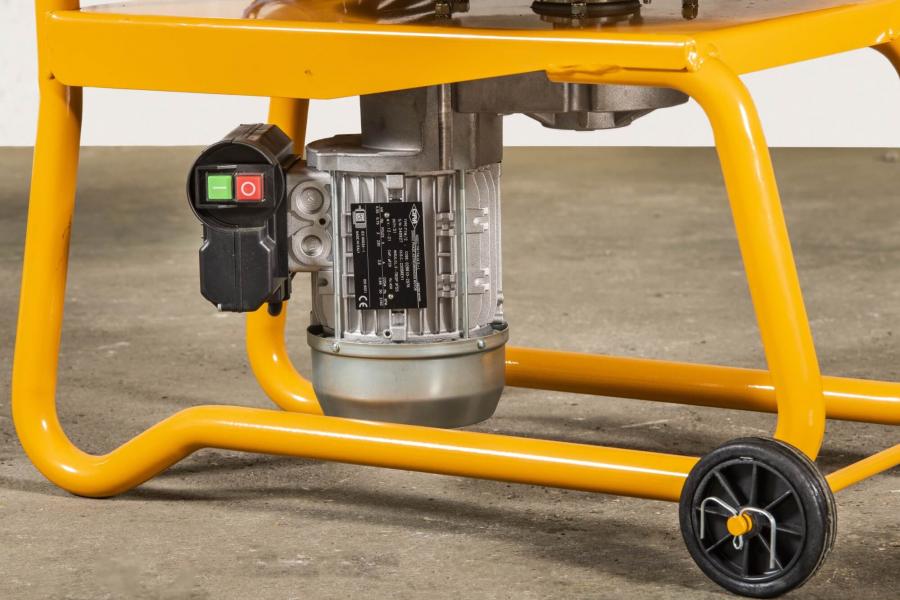 Electric motor
Data and sizes are not binding and the company reserves the right to make changes without notice