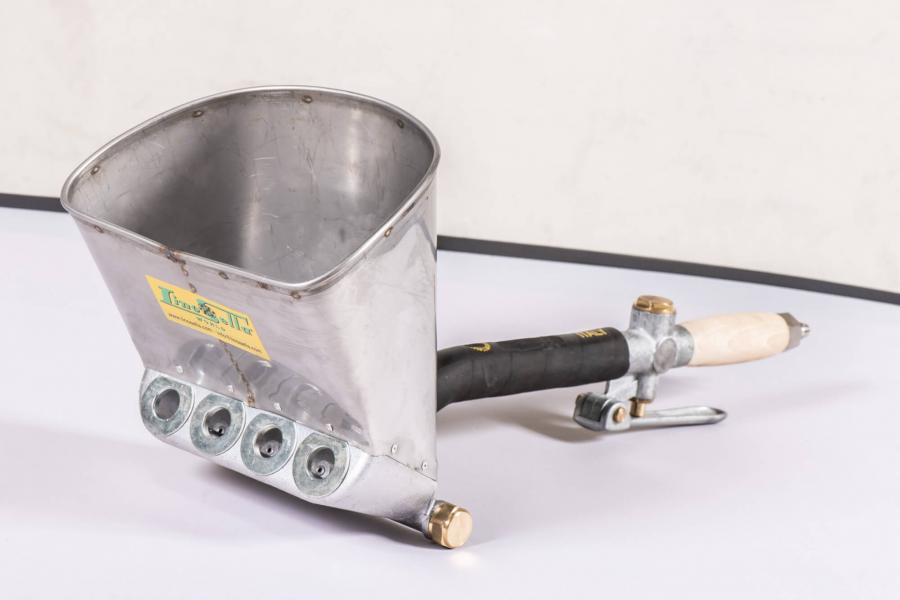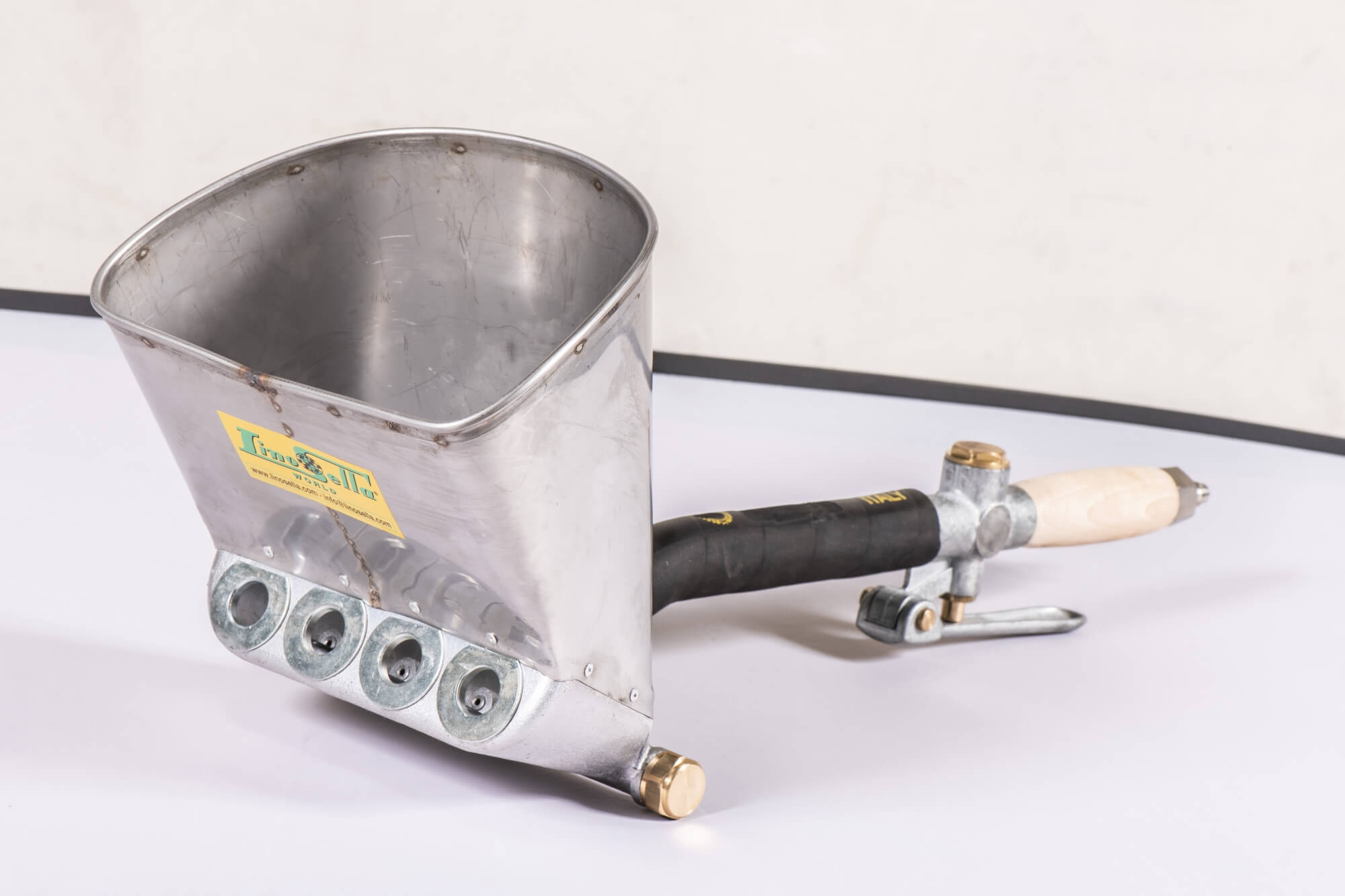 Description
The plaster sprayer makes the mortar adhere perfectly to the wall, reducing the risk of imperfections and cracks and making the pouring of the plaster easier and faster.

The ceiling plaster sprayer differs from the wall plaster sprayer for the different inclination of the bowl compared to the handle.
The second difference is in the holes: the ceiling plasterer has smaller holes, as the thickness of the plaster on the ceiling, must be lower than the one used for the walls.

The air pressure with which the plaster is sprayed is the same for both machines.
FEATURES FOR THE COMPRESSOR (*)
| | |
| --- | --- |
| At least 3 HP single phase | |
| Tank | From min. 50/100 lt |
| Intake air per minute | 350/400 lt |
| Recommended pressure for this use | Between 3 and 6 bar |
FEATURES FOR THE AIR HOSE (*)
| | |
| --- | --- |
| Internal diameter | At least 1 cm / 1.2 cm |
(*) compressor and connected air hose are available on request
Features
Lenght 65 cm
Weight 2,45 kg
Maximum working pressure Bar 6.00
Complete emptying time at a pressure of 6 bar sec. 4.50
Additional information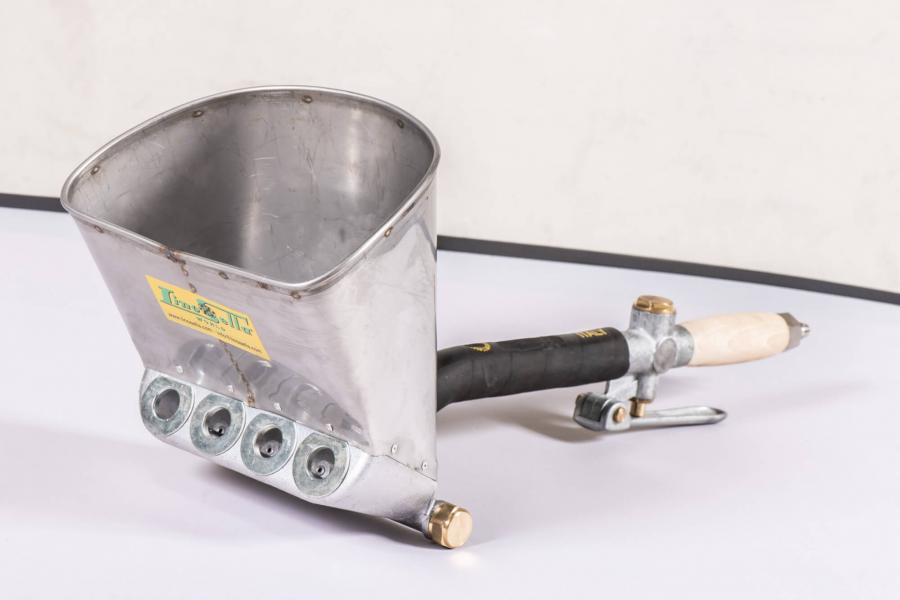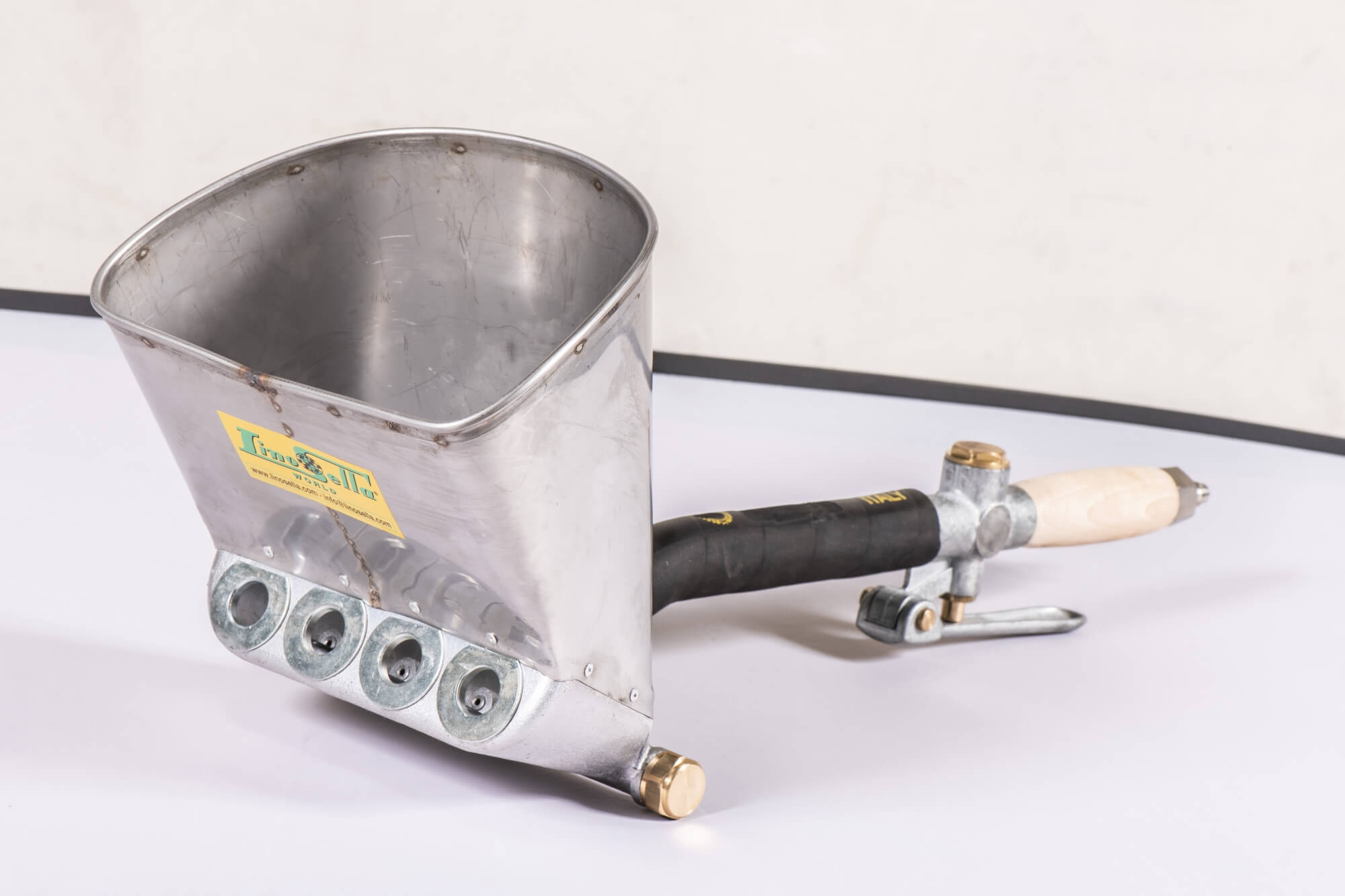 Model PS-13S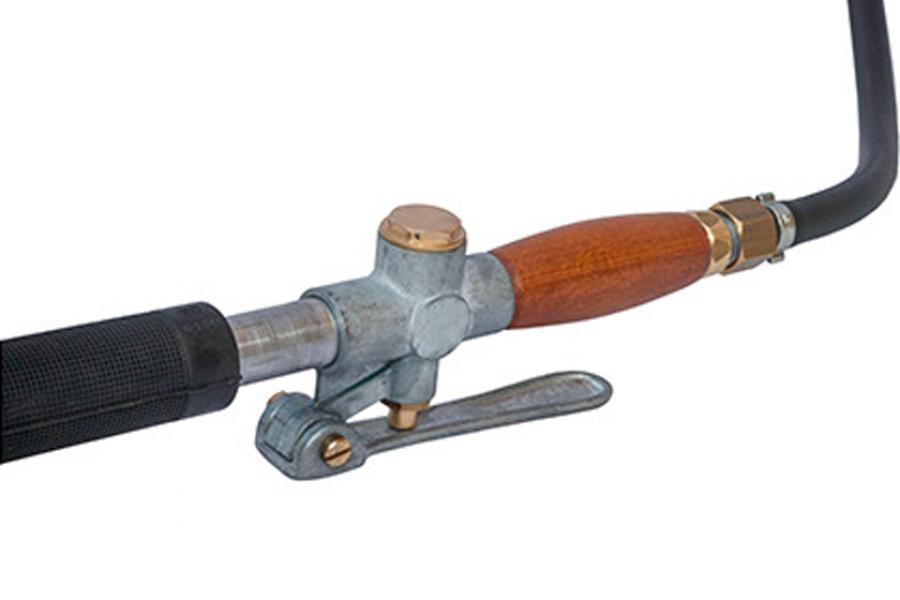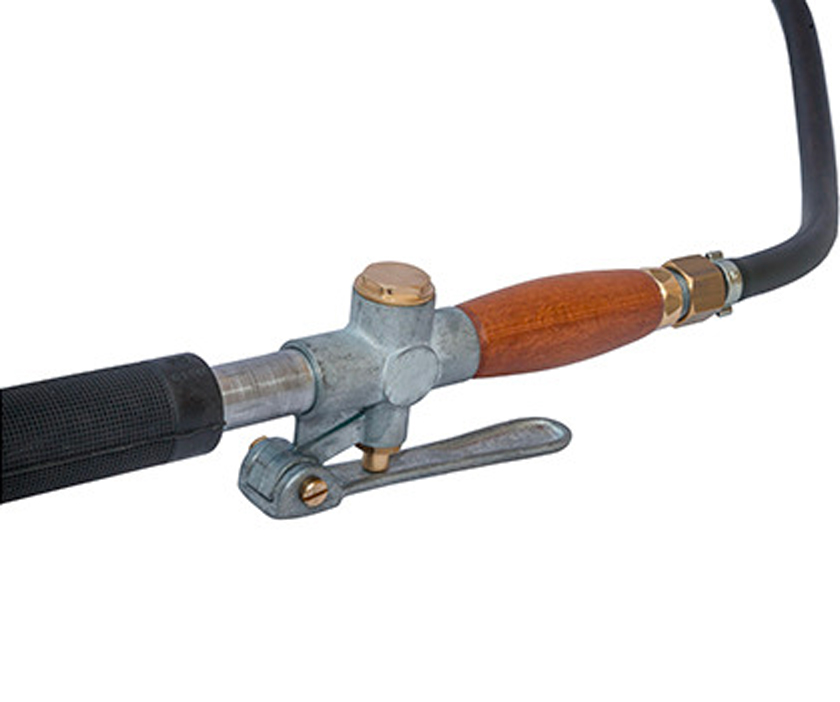 The concrete spraying machine is made of stainless steel and brass, which ensure hardness and resistance to wear: the grip and the angle facilitate the work and prevent fatigue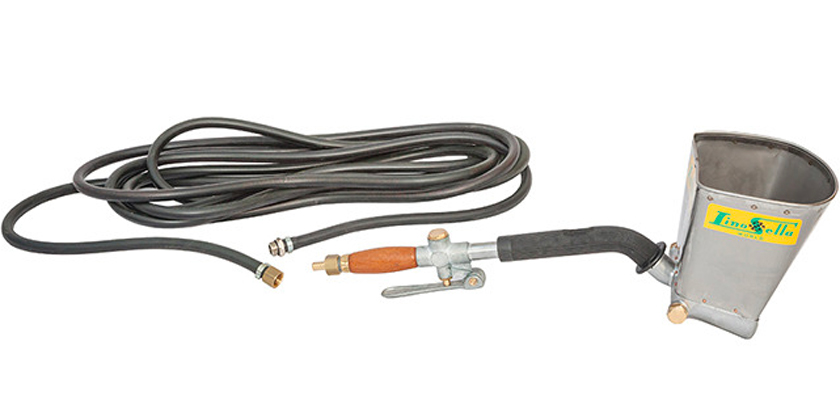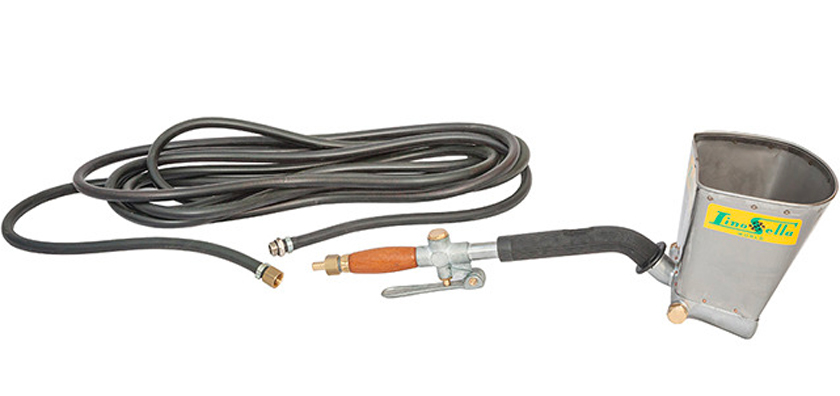 The mortar spray machine is very simple to use, it only requires an air compressor and an air hose (available on request)
Video
Our plaster sprayer model PS-13 is known for its quality and used worldwide: in this video the worker is spraying the mortar on the wall of an house very quickly and easily.

This is a short tutorial about the use of our plaster sprayer model PS-13. With this simple machine you can obtain perfect results in few time, also if you are not expert. This machine is very easy to use and it has been studied to be easily handled.
Data and sizes are not binding and the company reserves the right to make changes without notice