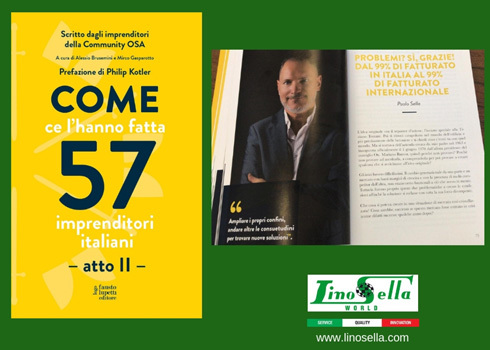 We are very excited and proud to announce that the book of which our Boss, Paolo Sella, is co-author, along with other 56 Italian entrepreneurs of the caliber of Alessio Brusemini and Mirco Gasparotto, will soon be in the best bookshops.
A book written by entrepreneurs for other entrepreneurs, to spread and inspire the healthy culture of business that is so much needed in this period.
Read it, it will be worth it!