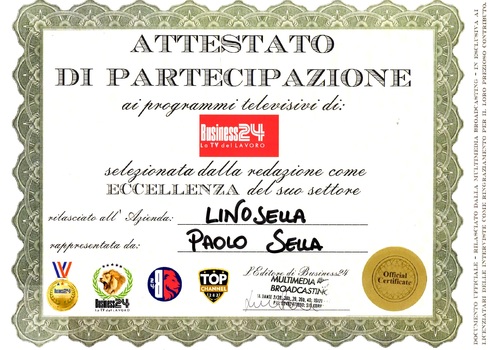 We are proud to share with you the certificate obtained by our company after the interview with our general manager, Mr. Paolo Sella, in the Pole position program.

We have been selected as witnesses of the excellence of our company in the construction sector.

Pole position is a program in which successful Italian entrepreneurs are interviewed.